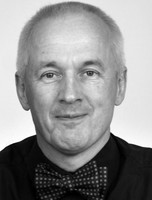 Statistics for Experimental Economists SS 2007
This course is part of the
International Max Planck Research School on Adapting Behavior in a Fundamentally Uncertain World
. The target group are students who, due to the interdisciplinary nature of the IMPRS school, do not have any background in statistics
Termin:

Lecture (daily): 13.8.-17.8., 8:15-9:45, 14:15-14:45

Topics:

Introduction
Elementary Probability Calculus
Random Variables
Stochastic Models and Distributions
Limit Theorems
Point Estimation
Estimation of Intervals
Basic Statistical Tests
OLS Regression
Maximum Likelihood (if time permits)
Choice Models (if time permits)
Censored Models (if time permits)

Software

For our practical examples (during the entire course) we will use the software environment R. I think that it is helpful to coordinate on one environment and R has the advantage of being free and rather powerful.

For the Bayesian parts we will use JAGS. It helps if you have installed R and JAGS on your computer when we start the course.

Documentation for R is provided via the built in help system but also through the R Homepage. Useful are

The R Guide, Jason Owen (Easy to read, explains R with the help of examples from basic statistics)
Simple R, John Verzani (Explains R with the help of examples from basic statistics)
Einführung in R, Günther Sawitzki (In German. Rather compact introduction.)
Econometrics in R, Grant V. Farnsworth (The introduction to R is rather compact and pragmatic.)
An Introduction to R, W. N. Venables und D. M. Smith (The focus is more on R as a programming language)
The R language definition (Concentrates only on R as a programming language.)
On the JAGS Homepage you go to the files pages, then to Manuals, to find the JAGS user manual.

We will use the following packages: car, Ecdat, MASS (VR), UsingR, binom, relaimpo, lmtest, mvtnorm, lattice, clinfun, memisc, xtable. If, e.g., the command library(Ecdat) generates an error message (Error in library(Ecdat): There is no package called 'Ecdat'), you have to install the package.

Installing packages with Microsoft Windows:

With RStudio: Use the tab "Install". Otherwise: Start Rgui.exe and install packages from the menu Packages / Install Packages).

Installing packages from modern operating systems:

From within R use the command install.packages("Ecdat"), e.g., to install the package Ecdat

In the lecture we will use RStudio as a front end.

Handout + Exam

The handout will be updated a few times. Data is also attached to the handout. If you wish you can have a look at the exam. I have added some notes that might help you in finding a solution.

Literature

Stock and Watson; Introduction to Econometrics; 2nd Edition; Pearson 2006.
Michael Murray; Econometrics, a Modern Introduction; Pearson 2006
William Greene, Econometric Analysis, Prentice Hall, 6th Edition, 2003.
Christian Gourieroux and Alain Monfort, Statistics and Econometric Models, Vol. 1, Cambridge, 1995.