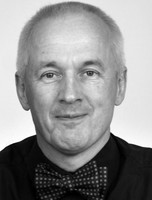 Bootstrap
Date: Monday, 29.7.2019 - Friday 2.8.2019
Topics

Exercises

Exercises can be found in the handout (datasets are attached to the PDF).

Literature:

Julian J. Faraway, Extending the Linear Model with R. Chapman & Hall, 2006.
A. C. Davison, D. V. Hinkley, Bootstrap Methods and their Application, Cambridge University Press, 1997
Bradley Efron and Robert J. Tibshirani, An Introduction to the Bootstrap, Chapman & Hall, 1994

Software

For our practical examples (during the entire course) we will use the software environment R. I think that it is helpful to coordinate on one environment. R is free, it is very powerful, and it is popular in the field.