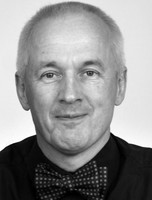 Supervision of your scientific projects (Master theses, Dissertations, Erasmus exchange, etc.)
With your project you should show that you can do original scientific research and that you can write about it.
...You can find an interesting research question,
...you find methods that help you in obtaining an answer to this question,
...you can apply theses methods,
...and you can communicate what you are doing in a clear and precise way.
You have trained these abilities in the essays and reports you have written so far. In your own scientific projects you show that you can apply your abilities independently. Independence does not mean that you have to complete your project without any guidance. You should consult your supervisor regularly and check that you are on track – but the work has to be done by yourself.
The research question
To demonstrate your scientific competence you have to find a good research question:
A main focus of this chair is experimental economics. You should start with a question from this area, i.e. an original question relating to the experimental method.

Current research can be inspiring. Read, e.g., current issues of Econometrica, American Economic Review, Review of Economic Studies, Games and Economic Behavior, etc. and find out what researchers are currently discussing. If you have the feeling that the current discussion leaves questions aside and that these questions can be answered with an experiment then you might have a starting point.

Alternatively you can look at current experiments. Read the journal Experimental Economics and look for improvements in the experiments that are presented there.

Once you have a question you should make some routine tests:

What do you know about answers to this question? Think about lectures you have attended, literature you can read, search the internet, etc... Have similar questions already been discussed in the literature? Which gap do you want to close with your study?
What possibilities do you have to find an answer to this question? Include experimental and non-experimental methods.
What are advantages and disadvantages of the experimental method?
Is it possible that your experiment yields a surprising answer?
Do you have an idea for an experimental design? Is this the simplest possible design to answer your question?

Given the restrictions for the size of your study it is usually not possible to perform all steps (preparation of an experiment, development, implementation, running the experiment, analysis of the data) in the available time. A scientific project can concentrate on a subset of these steps, e.g. mainly present an interesting design for an experiment and only briefly discuss details of the implementation and analysis of the data. Be realistic - you can never explain the world in a single scientific project.
If you want to skip the step "finding a research question", here are some questions I find interesting:
Using "inconsistent" response data: We often assume that responses to structured questions, as in a Holt-Laury task, should show some monotonicity. In practice answers given are often non-monotonic. How can one make sense of such answers using maximum likelihood and Bayesian methods?
Auction Design and Tacit Collusion in FCC Spectrum Auctions

There is an NBER Working Paper (W14441) by Patrick Bajari and Jungwon Yeo with this title. This paper could be a starting point for your literature search..

If you are interested in more applied work and you are close to a firm which likes to experiment with auctions, either for procurement or to find prices for goods it produces, such a controlled experiment could also be a topic for a scientific project.
Preparing supervision
If you find that I could be an appropriate supervisor for your scientific project, and if you made the above mentioned tests, please write down your answers to the above questions and send them to me. Please do not send them in a proprietary format (no doc, docx, etc.). Usually text is enough. If you think that layout is essential use postscript or pdf. Your answers will help to find out whether your project has a good chance to succeed and whether I am a good match to supervise your project.
Here are some explanations for the above questions:
Research question:

Your research question is usually one sentence, and it is actually a question, i.e. it ends with a question mark. Keep in mind: "The efficiency of mechanisms" is not a question. "Is the ABC mechanism more efficient than the DEF mechanism?" is a question. Also discuss briefly why an answer to this question is relevant for economics (i.e. why an answer might eventually help increase efficiency, reduce inequality, improve stability, etc.).

What do you know about answers to this question?

Here you briefly summarise what you already know. Include, if possible, approaches from other fields of economics (e.g. field data, theory). When you are asking for supervision this part should not be longer than 100 words. I.e. "Tentative answers to the above question have been given by Evelyn Smith (2001) and by John Miller (2002). Smith finds ABC more efficient than DEF, Miller finds the opposite. Both seem to neglect the influence of GHI..." (Please do not forget to include these references in your bibliography).

What possibilities do you have to find an answer to this question?

Include approaches from all fields of economics (field data, theory, experiments). Your summary should not be longer than 100 words. Present what you know in a structured way. "While Smith makes a theoretical argument, Miller presents some field data. Additional insight could be gained from a laboratory experiment which studies the influence of GHI on ABC and DEF as follows. If participants with similar GHI levels play both mechanisms in random order..."

What are advantages and disadvantages of the method you want to apply?

Compare alternative methods (e.g. field data, theoretical analysis,...). Explain why your approach is more suitable. Again, your summary should not be longer than 100 words.

Is it possible that your experiment yields a surprising answer?

Here briefly explain why and how different outcomes are possible. "Smith (2001) comes to the conclusion that GHI should affect positively the performance of ABC. If this is the case, ABC should have a clear advantage over DEF. The evidence of Miller (2002) suggests that GHI can also have a negative impact. Then DEF has a chance to outperform ABC...".

Do you have an idea for an experimental design, a field study, a theoretical analysis? Is this the simplest possible approach to answer your question?

Explain briefly the cornerstones of your approach. "In contrast to the approach of Frank (2004), who just randomizes over different GHI levels, I plan to manipulate GHI with the help of a pre-experimental stimulus as follows..."
Please check your spelling, your syntax and your presentation very carefully. A bibliography provides the necessary details for your references in the text. Again, send your answers as text, not in a proprietary format.
Writing a project report, master thesis, master dissertation, etc.
The guidelines for essays also apply to project reports, master theses or dissertations:
In a brief essay you can not explain the world. You have to choose: Which points do you want to explain and which points are marginal.

Examine your structure carefully. Are the points you find crucial really crucial? Which of the more marginal points are relevant at all?

Once you have found a clear structure, follow your structure and help your readers and your audience to understand your structure. Captions, headings, introductory sentences and brief summaries at the end of a section help your reader and your audience to understand and to follow your structure.

Sometimes you have to rush through some steps of an argument (the argument is perhaps not so important that you want to present it with a lot of detail). This can be frustrating for your reader or your audience, unless you tell them in advance that they are supposed to miss something.

A model or an example can provide a frame for your work.

Tell a story. The historical development of a discussion of a topic can provide a frame for your work, too.

Choose a target audience. Make sure that your target audience can follow your essay and your presentation. Make also sure that your target audience finds your work interesting.

Usually it is good to choose students from your own level as a target audience. Tell your story in a simple way, so that they understand, and tell it in an interesting way, so that they learn something new.

Choosing senior academics as your target audience can be problematic. It is possible (though not certain) that senior academics need less background information, but it might also be harder to tell them something they find new and interesting.

Use formulas and diagrams when they are necessary. Examine each element of your work. Is it really necessary? Does it help your audience? If the element is trivial, then you better leave it out. If the element is too complicated, replace it with a simpler one that your audience can understand.

If you are not sure that you understand what you are writing, then your readers will not understand, either.

The following structure is only an example:

An introduction helps your reader. Explain why your research question is important and interesting. What is the relation between your question and the literature?
The next section presents the theoretical model that provides the framework of your analysis. If there are several models, try to be clear. What belongs to the framework you are using, and what is a digression or a comparison with something else?
An empirical study often presents hypotheses after the model.
Then you present your empirical or theoretical results. In this section you will, usually, come back to your hypotheses.
A good summary helps the reader a lot. Explain which answers you gave are important. What is the take-home message?
Bibliography
Appendix:

Table of independent observations
Instructions for the experiment
Proofs
...

Help your reader to understand structure and content. Explain how the elements of your work build upon each other.
Short sentences are better than long sentences. Omit useless words.
A reasonable length for a master thesis in my field is 20 to 35 pages. A long text does not prove your enthusiasm and diligence but shows lack of discipline. Is is easy to spend vague and unnecessary words. It is much harder to make a clear but brief point. Show courage! Defend a clear position!

Rewrite your text frequently. In every revision cut everything that is not necessary.

It is a matter of taste whether you use the first person (I, we) more or less frequently. In any case, try to be clear and simple. Avoid passive voice.

Make clear what is your contribution and what is somebody elses contribution. Avoid constructions like "...this position is problematic..." or "...one can argue that...". Who finds this position problematic and who is the person who argues like this? Is this you or somebody else? Instead say either "...Sabine Müller (2007) does not share this view and claims instead..." or "...I do not share this view...".

References at the end of statement do not reveal the contribution of the source. Avoid "A, B, and C hold (Sabine Müller, 2006)". Instead either say "Sabine Müller (2006) claims that A, B, and C hold" or say "Sabine Müller (2006) provides a detailed discussion of the pros and cons of A, B, and C. In the following I will assume that A, B, and C hold."

Defend a clear position and help your reader to understand this position.

Brief citations in your text ("Gabrielle Demange (1992)") refer to the bibliography at the end.

Honour all sources of all arguments, regardless whether you quote word by word or whether you only reproduce the spirit of a statement. Make sure that your research is reproducible. Document your data and your quantitative methods. Follow the rules of good scientific practice.
Literature:
William Thomson; A Guide for the Young Economist; Second edition, The MIT Press, 2011.