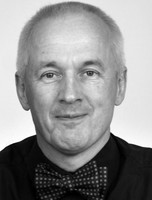 Introduction to R
Topics

Introduction
Syntax
Control structures
Functions
Input and output of data
Graphs
Simple Regressions

Material

Software

For our practical examples (during the entire course) we will use the software environment R. I think that it is helpful to coordinate on one environment and R has the advantage of being free and rather powerful.

Documentation for R is provided via the built in help system but also through the R Homepage. Useful are
We will use the following packages: car, Ecdat, MASS (VR), UsingR, binom, relaimpo, lmtest, mvtnorm, lattice, clinfun, memisc, xtable. If, e.g., the command library(Ecdat) generates an error message (Error in library(Ecdat): There is no package called 'Ecdat'), you have to install the package.

Installing packages with Microsoft Windows:

Start Rgui.exe and install packages from the menu Packages / Install Packages).

Installing packages from advanced operating systems:

From within R use the command install.packages("Ecdat"), e.g., to install the package Ecdat

In the lecture we will use RStudio as a front end.